eat-in, collect, deliveroo
Welcoming ALL pizza lovers to our house of pizza. come DRESSED as you are. WE'RE SITUATED IN THE HEART OF LEICESTER CITY CENTRE. TRENDING AT #1 ON TRIPADVISOR FOR PIZZA AND ITALIAN CUISINE IN LEICESTER.

WE'RE PASSIONATE ABOUT SERVING TAILOR-MADE PIZZA, WITH FRESH DOUGH PREPARED BY US, ON-SITE. IT'S OUR NORM TO SOCIALISE OVER PIZZA, WHETHER IT'S BRUNCH, LUNCH, SNACK, DINNER OR DESSERT, IT'S ALWAYS PIZZA TIME.

WE MAKE AND SERVE TWO PIZZA STYLES THAT ARE BOTH WORLDS APART, UNDER ONE ROOF. SO WHETHER YOU LIKE NEAPOLITAN-STYLE PIZZA OR CHICAGO-STYLE DEEP DISH, WE MAKE BOTH, AND ALL FROM FRESH DOUGH ONLY.

FRESH DOUGH, FRESH INGREDIENTS, AND FRESH PIZZA IS OUR VIBE.

COME AND TRY THE ONLY FRESH CHICAGO-STYLE DEEP DISH IN THE MIDLANDS, FROM DOUGH MADE FRESH ON-SITE.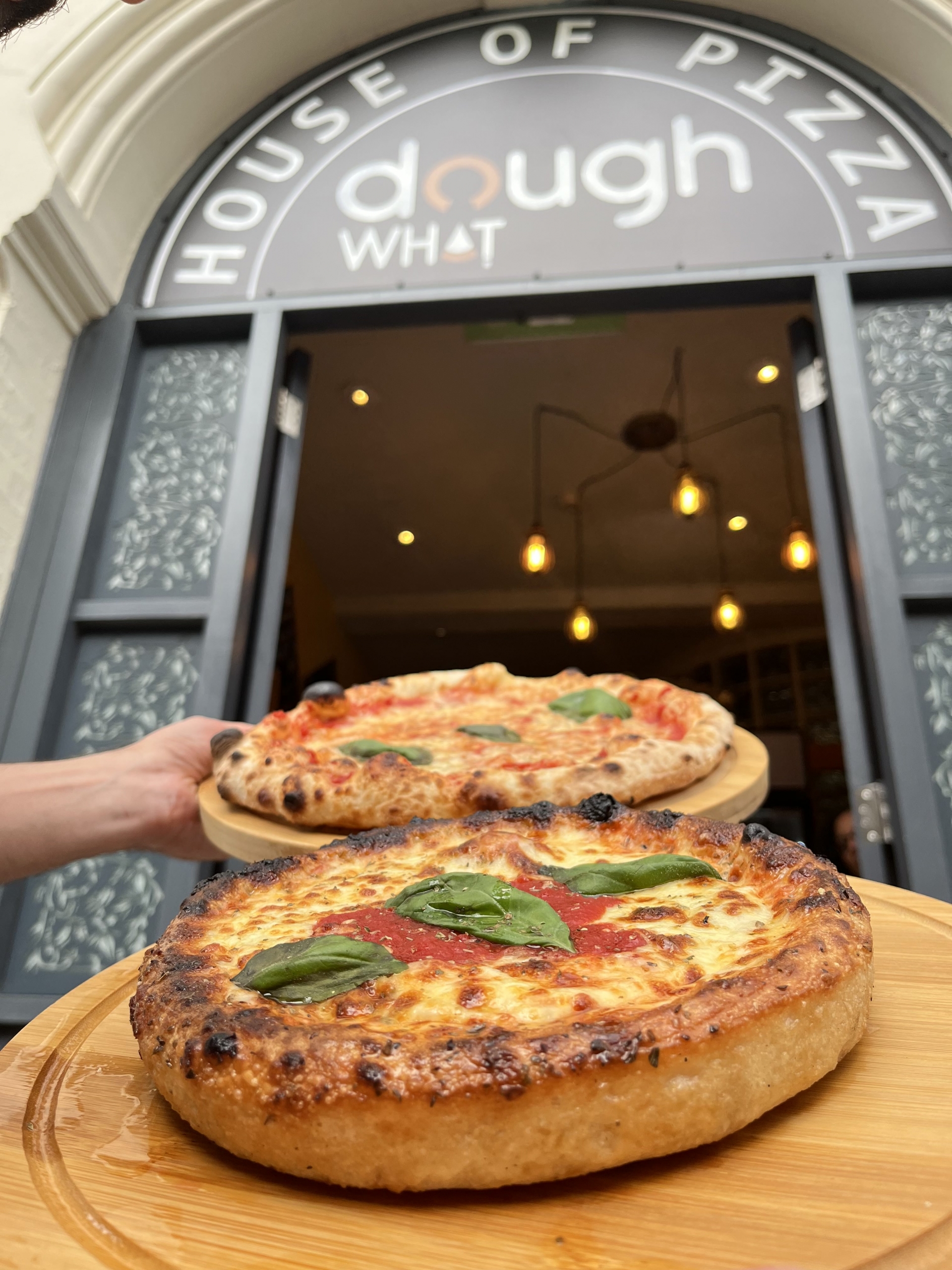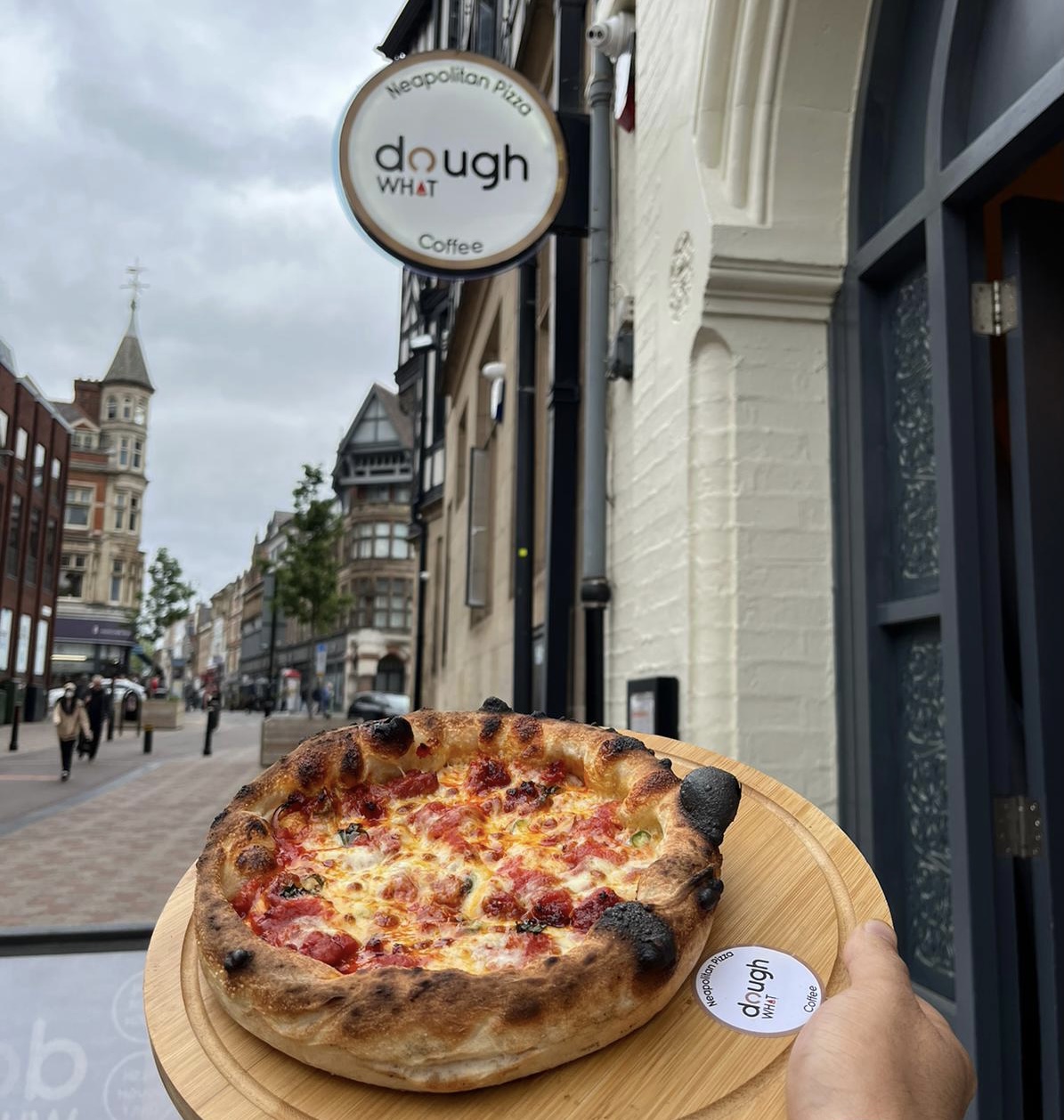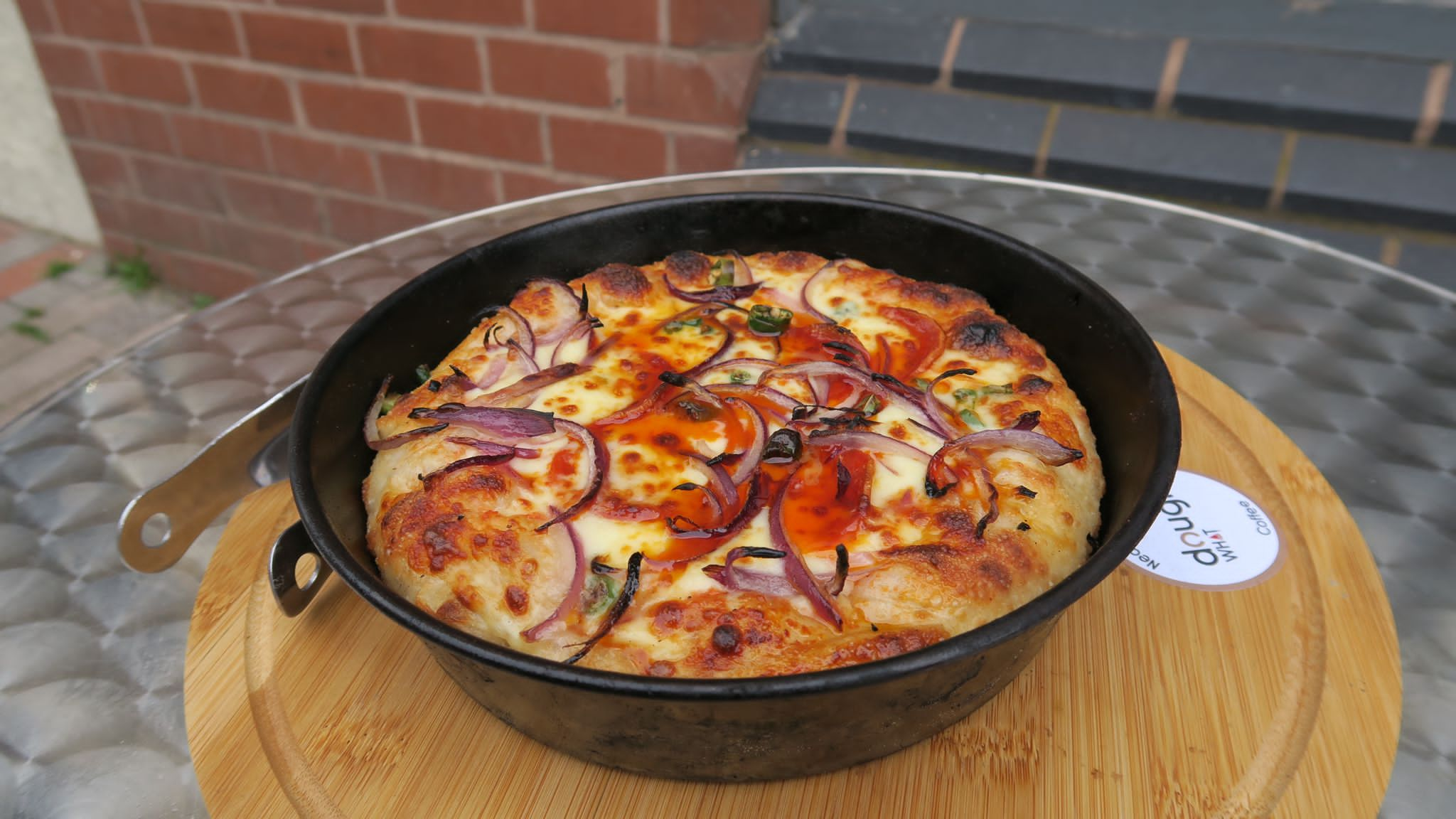 we're fully licensed, so rest assured that there's plenty of aperol spritz, wine, beer & spirits for you to enjoy, alongside your fresh pizza.

WE have the capacity & expertise to ACCOMODATE LARGE PARTY BOOKINGS FOR BOTH DINE-IN & TAKEAWAY

YES, we are a pizza VENUE THAT HAS PIZZA FOR BOTH VEGAN & GLUTEN FREE! YES, OUR

VEGETARIAN PIZZAS CAN BE MADE VEGAN, AND YES ANY PIZZA CAN BE MADE GLUTEN FREE!

OUR

RESTAURANT OPENING TIMES ARE LISTED BELOW:


TUES – SUN 12PM – 9PM (LAST ORDERS ARE AT 9PM)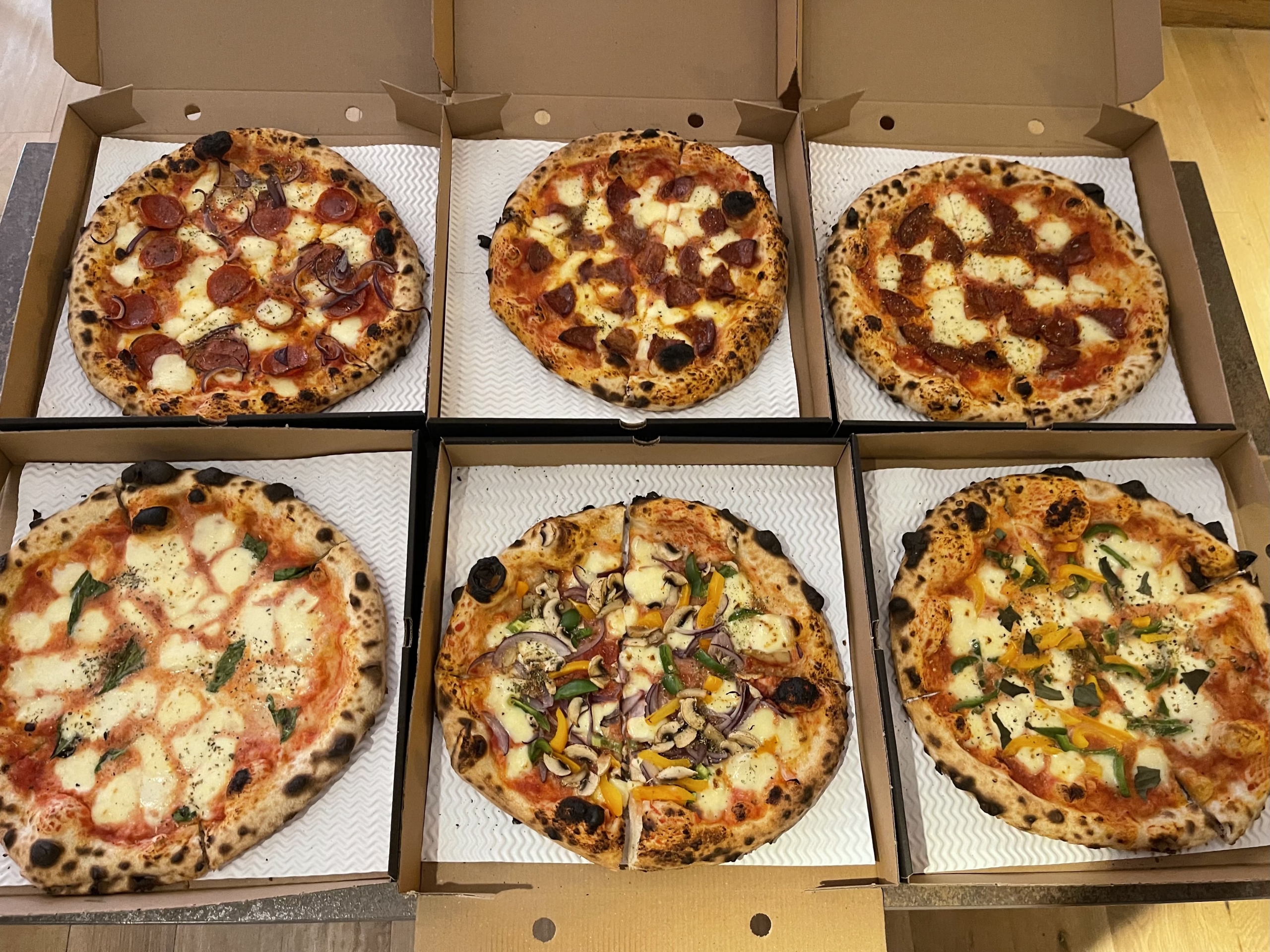 Visited for dinner last week and had an absolutely fab time! The food was great, service was amazing and the atmosphere was fantastic. The staff were really attentive the whole evening and Made the evening really enjoyable. Can't wait to come back for some fresh pizza and Nutella dough deserts! :)
Saagar chandarana
2022-03-23
Food was fantastic and service was better, had a great experience in an extremely friendly environment, will be back soon
martin clifford
2022-03-22
Had a great pizza here , staff very friendly really nice food. Will definitely be returning
Oscar Bradbury
2022-03-22
Delicious pizza and excellent service, would come again
We visited this lovely pizzeria on Sunday for late lunch….. We were greeted with a smile and staff were really polite and friendly. We ordered a garlic bread, capressa salad and an amazing pizza which reminded us of a pizza place which was at St Martins - Joe Rigatonis some many years ago. The pizza was excellent and traditionally cooked and the pizza dough was fresh and authentically Italian tasting. We will surely be returning very soon… My only complaint was that their bar didn't have any bitters and was assured they would bring some in…👍🏼
We visited Dough What due to their range of Vegan options for my gf and couldn't recommend this place enough. Good range of fresh made pizzas that aren't too heavy (we managed two desserts) and have a good range of toppings available too. Staff were super friendly & nice and took the time to go through the various vegan options available. Recommend that you check Dough What out and we will absolutely be visiting it again.
The pizza was so fresh and the staff were so lovely. Very affordable and the pizza is such a good size. Definitely recommend!
Favourite pizza in Leicester! Was here with friends over the weekend and tried the garlic pizza bread and two of the pizzas. All were excellent, will definitely be coming back!
Jack Mouradian
2022-03-20
Great pizza and vibes, next time I'm in Leicester I know where to come!
Well done on your start. Great service. Really tasty pizza. Arrabiata pasta could have had more chili, but it was still tasty. Worth a visit. We'll be back.

Went to the restaurant earlier today with my girlfriend. Great, friendly service and a nice atmosphere. Food was decently priced and arrived within 20 minutes; will definitely be coming again.

Ben M


22 June 2022

The staff here were so lovely and welcoming. I had the classic margherita and it was delicious! Would definitely recommend checking them out if you're looking for authentic neapolitan pizza :)

kelseyhG3904FT


18 April 2022

Visited on Sunday evening. Food was much better than your 'chain' restaurant's. Dough is made fresh on the premises every day. Pizza was excellent, good selection of toppings, service was... read more great. Will definitely visit again.

brynf2014


30 May 2022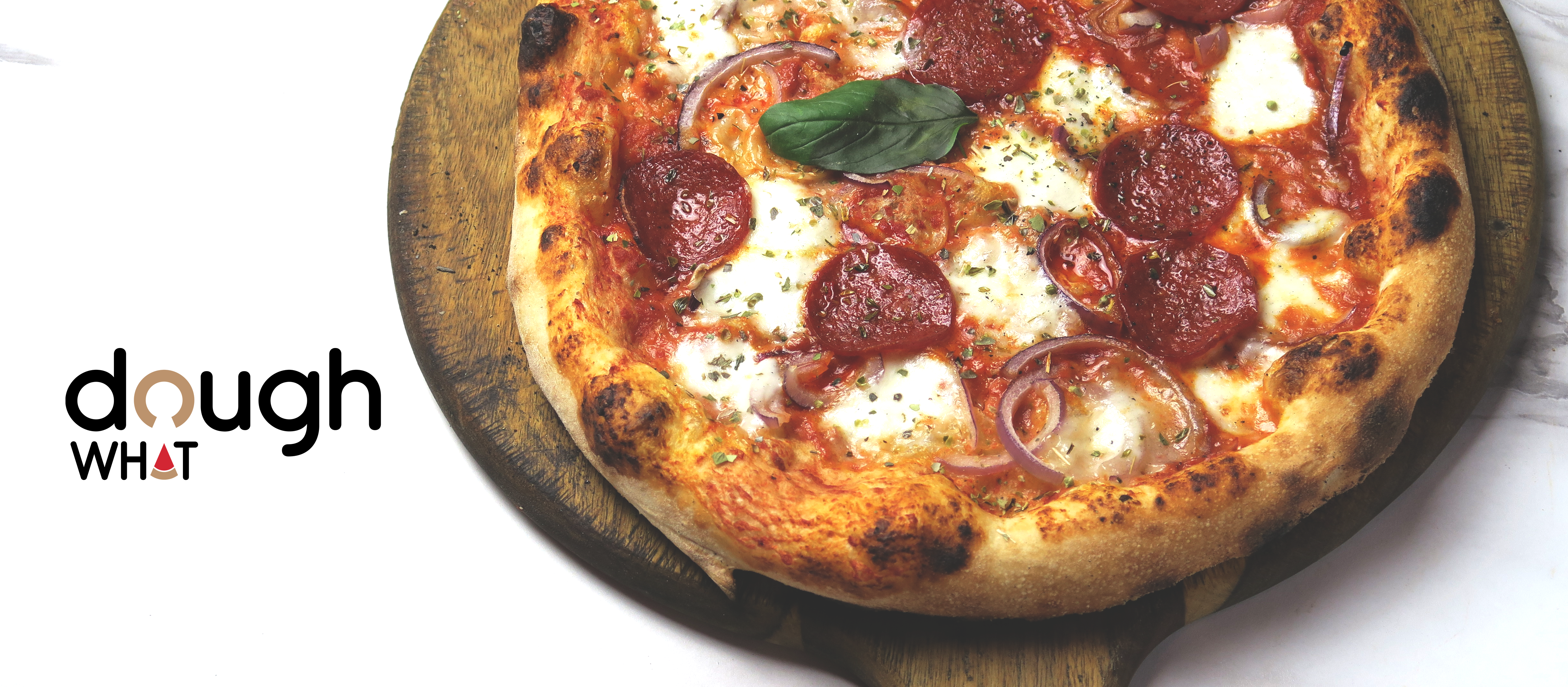 WALK-IN OR BOOK A TABLE BY EMAILING HELLO@DOUGHWHAT.COM
Pizza Makers
Barista
Serving Staff
JOBS l
eicester, UNITED KINGDOM
Send your CV to jobs@doughwhat.com
SIGN UP FOR EXCLUSIVE OFFFERS – we reward dough loyalty
TO BOOK A TABLE EMAIL US AT HELLO@DOUGHWHAT.COM